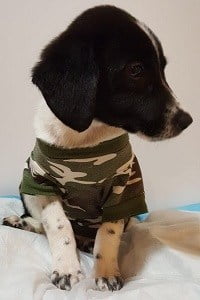 Xander is a sweet, jolly boy who would thrive in an environment with other dogs/and or children. He is a very bouncy and social pup. He was rescued along with his two siblings from SC (#RCBuffyLitter) and is  now receiving the TLC he deserves and needs in her foster home.
The #RCBuffyLitter: These lab mix babies are only about 8 weeks old and sensitive to loud noises/gestures, we can only imagine how their lives started out, but we rescued them and you can see just how thankful they are! All three pups are SUPER SWEET, give kisses and absolutely love attention from humans!
I'm happy I found my forever family!