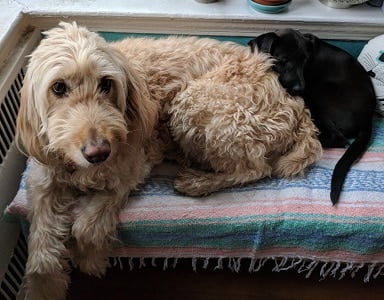 This stunning girl is the only other female pup in the #RCCuteLilSpooksLitter and the only black female. She's got a beautiful shiny coat and soulful little puppy eyes. Wednesday is learning to use the wee wee pad and thriving in her foster home with another cat and doodle sibling Lucy.
View the #RCCuteLilSpooks litter!
I'm happy I found my forever family!