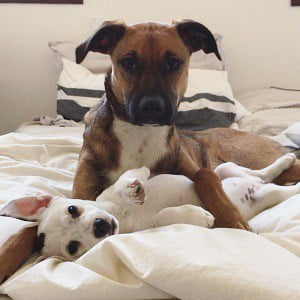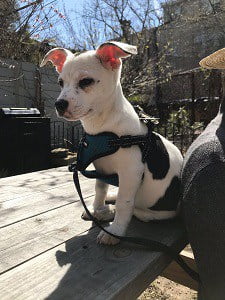 Part of a litter of 4 chihuahua mixed puppies saved from our partner shelter in SC, Violet arrived yesterday with her siblings and is ready for a forever family of her own. Violet is 10 weeks and 8 pounds of pure love and has quickly stolen the hearts of her foster moms and sister. Violet slept through the night like an angel and is mastering the wee wee pad. Apply to adopt this little lady and give her the forever home she deserves.
Read more about how fostering this dog impacted fashion model, Alexander Johansson.
I'm happy I found my forever family!