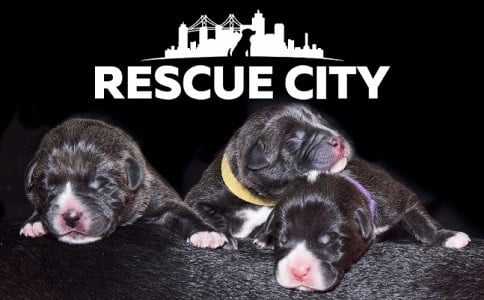 Rescue City Love Litter!
These adorable little nuggets were born in our care to mama Lizzy who went into labor on valentines days, giving birth to the litter on 02/15/17.  An applicant may be pre-approved to adopt this precious soul and make this pup a part of their family. Please note: Puppies will be nursing until they're about 6 weeks old and will be available for adoption once they are 8 weeks old. All puppies will be vetted, vaccinated and altered prior to finalization of adoption. They are currently receiving all the love they deserve in a comfortable foster home and will grow into wonderful loving dogs.
Visit our Facebook page for more photos and weekly updates of the Lizzy & the Love Litter!
I'm happy I found my forever family! I was also adopted with Lizzy, click to view her story!