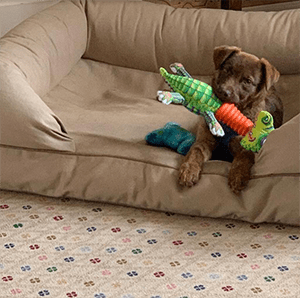 Kick off the new year by adding a little bit of sweetness into your life aka TWIX
This handsome fella is fluffy, cuddly and a complete sweetheart! Twix is a #ChesapeakeBayRetriever mix who was our last shelter pull of 2018, arriving just before the new year he has been learning commands and potty training in his foster home. He's super playful, loves his canine foster playmate and is a curious little pup. He will grow into a big loyal companion and thrive in any home that will keep him social and active. He is currently 11 weeks old and about 12 pounds.
I'm happy I found my forever family!