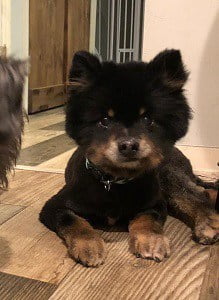 Meet the newest little old man to join the Rescue City Family: TEDDYBEAR 🐻
At just 8.4 pounds, this 8-10 year old Pomeranian was brought into the Animal Care Centers of NYC (ACC) as a stray in terrible condition, with matted fur and long nails that were digging into his tiny paws.
Our wonderful fosters @the_furry_fab_six helped us pull this boy as soon as we saw the plea to save him. This adorable boy got the grooming he desperately needed, and in just two short days his personality has surely started to blossom in his foster home! Teddy🐻 loves to eat, loves attention, but is also ok just hanging out on his own. Although he does need some help in the potty department, we think it will be an easy fix!
I'm happy I found my forever family!