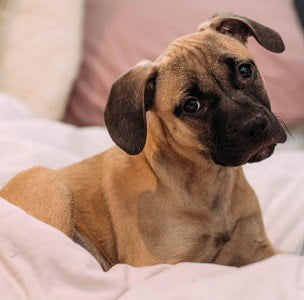 Meet the #SexandtheRESCUECityLitter 💓💋💁🏼‍♀️🕵🏻‍♂️💅🏼
Four 10 week old bully mix babies ready to enter your life and steal your heart. Carrie, Samantha, Charlotte and Mr.Big arrived last weekend from SC, they have been learning what life is like in the big Apple.
All the puppies have been socializing in their foster homes, they're super smart, super sweet and masters of the wee wee pad! Full grown they will be medium sized dogs. View the other #SexandtheRESCUECityLitter pups.
I'm happy I found my forever family!