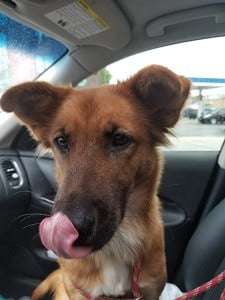 This stunning lady hails form our partner shelter in SC, where she was found as a frightened stray.
Red just wants to be loved by humans and has so much love to give in return! She is currently receiving lots of attention in her foster home and is the best of friends with her foster sister pup Fufa and human siblings!
I'm happy I found my forever family!