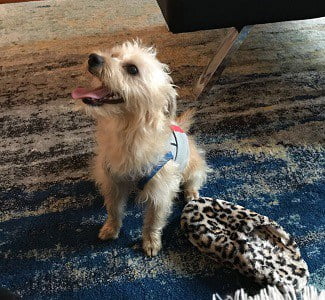 ADOPTABLE Marshmallow is looking to make your life a littler sweeter.
This 1 year old Terrier Mix was rescued from Texas and has been warming up in his foster home since arriving on Thursday. He is ready to ring in the New Year with his forever family.
Marshmallow is a very easy going and happy little fella. He is potty trained, loves to play and is great with children and other animals. All around he's a perfect scruffy little guy who has been fully vetted, vaccinated and neutered and looking to give you unconditional love.
I'm happy I found my forever family!