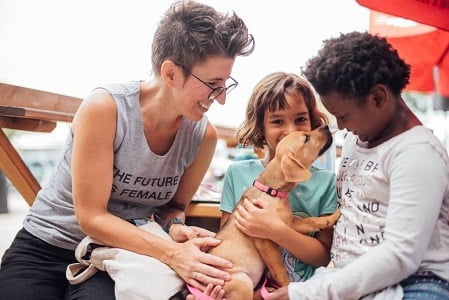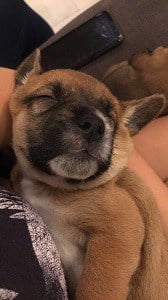 Let FREEDOM ring! 
We have SAVED adorable Beagle mama America and her newborn puppies from our partner shelter in SC! While we had hoped mama would be able to give birth in a warm foster home this weekend, five beautiful, healthy puppies popped out on Wednesday 6/27. Although they were born in a shelter environment we will make sure they will never have to spend another second in one again.
Puppies and mama are thriving in their foster home. View the other #RCFreedomPups.
These little beagle mix babies are eating and pooping on schedule and starting to show some personality! Mama is a stunning 2 year old Beagle who was super timid when first entering  her foster home but is surely breaking out of her shell. She does well with the resident dogs in the hom, is very sweet and curious and is a great mama to her babies. Puppies and mama will be available for adoption once they are done nursing at about over 8 weeks.
I'm happy I found my forever family!