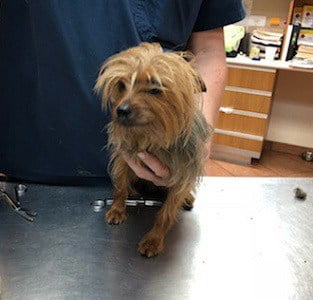 IVY is looking for a FOSTER or foster-to-adopt home in or around Brooklyn as soon as possible!!! 🌿🌱🍃 Ivy was found earlier today in horrible condition by NYPD Officers who reached out to us for help. She was taken to @sheepsheadbayveterinary where they detangled her horribly matted hair and removed dozens of very engorged ticks from her extremely malnourished body.
She was scanned for a microchip, but the registered owner sold her and has no information on the new owner. Judging by the condition she's in, it is blatantly clear to us that she has been neglected and abandoned. Her date of birth is listed as January 11, 2017, making this sweet girl only 1.5 years old. After being discarded TWICE now by people who promised to love her, she needs someone to truly open their heart and home and give her another chance!
#RCIvy #ItTakesACity #RescueCity
I'm happy I found my forever family!