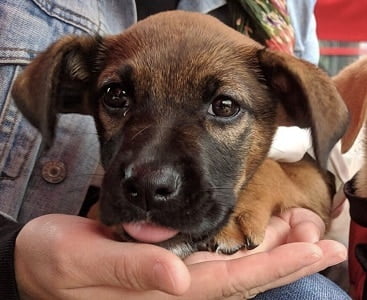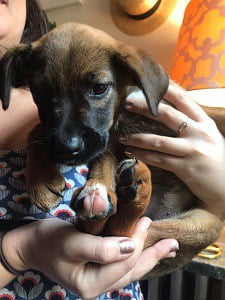 We're a sucker for a tiny puppy with a shepherdy black snout and Hazel makes all those snout dreams come true.
This adorable girl has the cutest coloring and little puppy eyes. She was found as a stray on the streets of South Carolina. Thankfully we were able to pull her fast and she didn't have to spend a long time in a cold shelter cage. She's receiving endless love and snuggles in her foster home.
I'm happy I found my forever family!