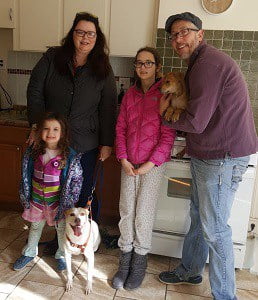 Ginger came into our care on December 17th, he was found dumped on the streets with his other two siblings in SC.
Ginger is a Chow Chow/Lab/Mix ad he has got the funniest little facial expressions and a squishy little face! This litter of puppies came into our care with a case of mange that we started treating right away, it's a skin infection that's alreasy almost fully healed! They are only 6 weeks old and super tiny, but they've got their whole life ahead of them and are sure to grow into wonderful pups that anyone would be lucky to call their own. They are currently almost done with the treatment for their skin and are ready to find families of their own. These puppies will grow into happy, healthy medium sized dogs. They are socialized pups and would be great in a home with other animals and children. Ginger is currrently fostered with another male dog.
Ginger will be fully vaccinated and spayed prior to finalization of adoption.
I'm happy I found my forever family!