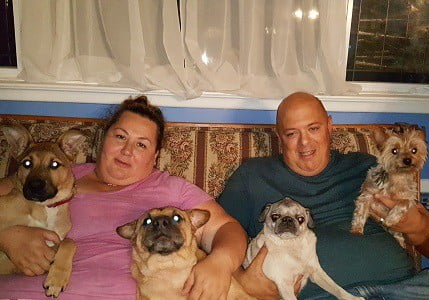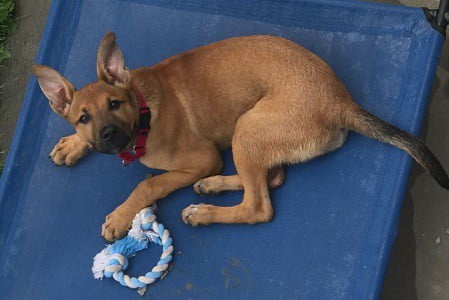 Hey there Delilah whats it like in NYC?! Delilah was rescued from NJ when her owners could no longer care for her… or rather deal with her. Can you imagine 3.5 months old and already too much of a nuisance?! Granted – Delilah is a LARGE girl who's growing super fast, her paws remind us of those of a Great Dane! And surely, she has a high drive, very energized, nips with those razor sharp puppy teeth as she's teething and is completely not trained, but who's surprised when she's in the hands of inexperienced people who do not know a thing or two about a Shepherd's needs?
Luckily, we had an Approved Family who will be fostering-to-adopt Delilah and training her into a beautiful, well mannered, Shepherd.
I'm happy I found my forever family!