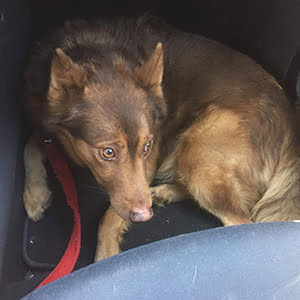 Brief comes to us with a very sad story, his owner had suddenly passed away, Brief would not move away from his owners body and was taken to the shelter by animal control. When the owners family was notified they rushed to get him out, but are not able to keep a dog.
At 10 years old, Brief is now left looking for a new home. He is a rare breed of Sulimov Dog who were bred for airport security and bomb sniffing. He is an extremely intelligent, friendly and loyal dog. Brief is trained, healthy and friendly with all other dogs and humans. Currently, he has settled quite well into his foster home with another senior shepherd mix. Brief is about 40 pounds and would love a forever family to live out his golden years with.
I'm happy I found my forever family!