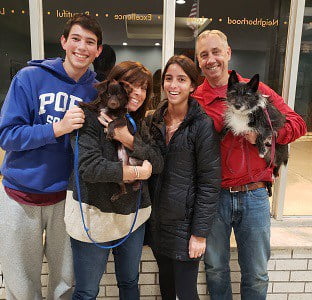 With a face like that Bowie immediately steals the heart of anyone who meets him.
This spunky 4 month old Chihuahua mix is only 7 pounds , but has a whole lot of chi pup personality in his tiny body. Bowie loves to play and is very lively, quick and alert. We rescued him for our partner shelter in North Carolina. He would be a great addition to any home including one with other animals or children.
I'm happy I found my forever family!