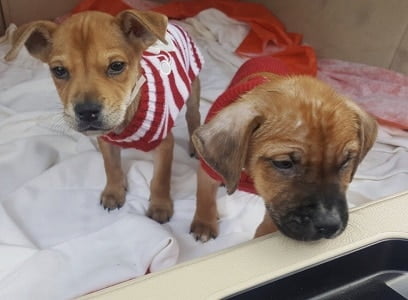 Part of our #RCNuttyLitter Almond is an adorable little male golden/lab/mystery mix that was dumped on the streets with his other two siblings in SC.
These puppies unfortunately came into our care on December 17 with a bad case of Sarcoptic Mange, which is a skin disease caused by mites. They are only 5 weeks old and super tiny, but they've got their whole life ahead of them and are sure to grow into wonderful pups that anyone would be lucky to call their own. They will be able to go into their forever homes after 4 weeks of treatment. They should be fully recovered by then and happy, healthy pups.
I'm happy I found my forever family!