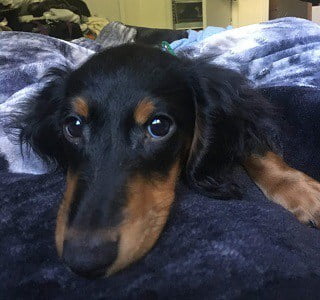 We have a new little man in town … everyone welcome Flash!
Flash came to us as a surrender after being bought in a store, the owner simply didn't think this through as he was just purchased. No one had any paperwork so we approximate he's about 10/12 weeks old (vet will confirm). He's a purebred Dachshund Flash will see our vet and will be available for adoption shortly.
I'm happy I've found my forever family!