Thank you for choosing to adopt with Rescue City!
Before you complete the adoption application, please consider the time, effort, and funds necessary to properly maintain an animal. Responsible pet ownership requires a commitment to provide care and companionship for the life of the animal.
Step One: Complete and submit an adoption application and non-refundable $15 Application Fee.
Step Two: The adoptions team will review your completed application. We will contact your references, landlord and/or veterinarian (if any).
Step Three: Cleared applicants will be contacted for a phone interview/virtual home visit call.
Step Four: Review/sign the adoption contract and welcome home your new family member!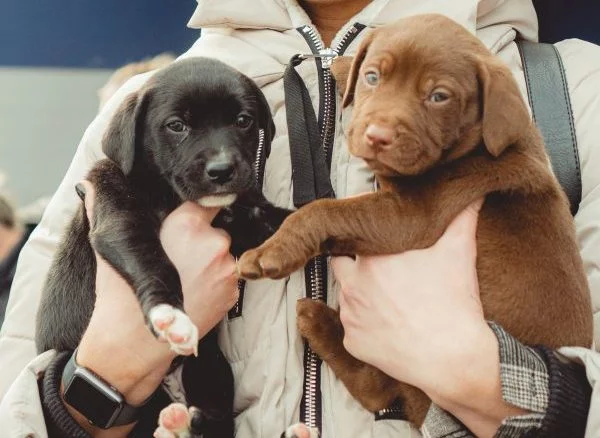 All of our dogs are in foster homes and we are unable to place any animal on hold while any application is being processed.  When submitting your adoption application you must be willing and able to take the dog home ASAP. We appreciate your enthusiasm about welcoming a rescue into your family, but please make sure you do not have any financial commitments, upcoming travel plans or lifestyle changes that may affect your ability to do so. If now is not the right time, please only apply when you are ready.
*All applicants must be at least 21 years of age to adopt.
*All applicants with roommates in a roommate household will be considered on a case by case basis.
The adoption fees are as follows:
All dogs up to 1 Year Old: $600
All Dogs 1 Year Old+: $500
The adoption donation fee covers all necessary vaccines, spay/neuter surgeries, parasite treatment, cost of supplies for food, shelter, transport and comfort while under the care of Rescue City, and additional medical or behavioral resources when necessary (x-rays, cardiograms, training, etc.). Adopters are also responsible for a $20 annual microchip registration fee with Home Again Company and for the cost of preventatives.
**We are currently facilitating safe, contact-free adoptions to follow COVID-19 protocols and ensure everyone's safety. At this time, we adopt out to NY, NJ, PA, CT, MA, NH, DE, MD, DC, VT, and ME. 
In order to ensure that you and your pet will be happy for years to come, we need to take time to discuss your and the animal's individual needs and personality traits. Please take a few moments to carefully read and complete this application.
Our priority is to place our rescues in permanent loving homes, as they have already been through enough before coming into our program. We believe in responsible ownership which includes proper vetting and spaying neutering of all animals. As we aim to situate each animal in the appropriate home, our adoption application helps us learn more about you, your home and your level of experience. Please note, if a dog does not show up in the drop down menu, we are no longer accepting applications for that dog. Rescue City reserves the right to not continue with any potential applicant based on our standards and policies.